CONCEPT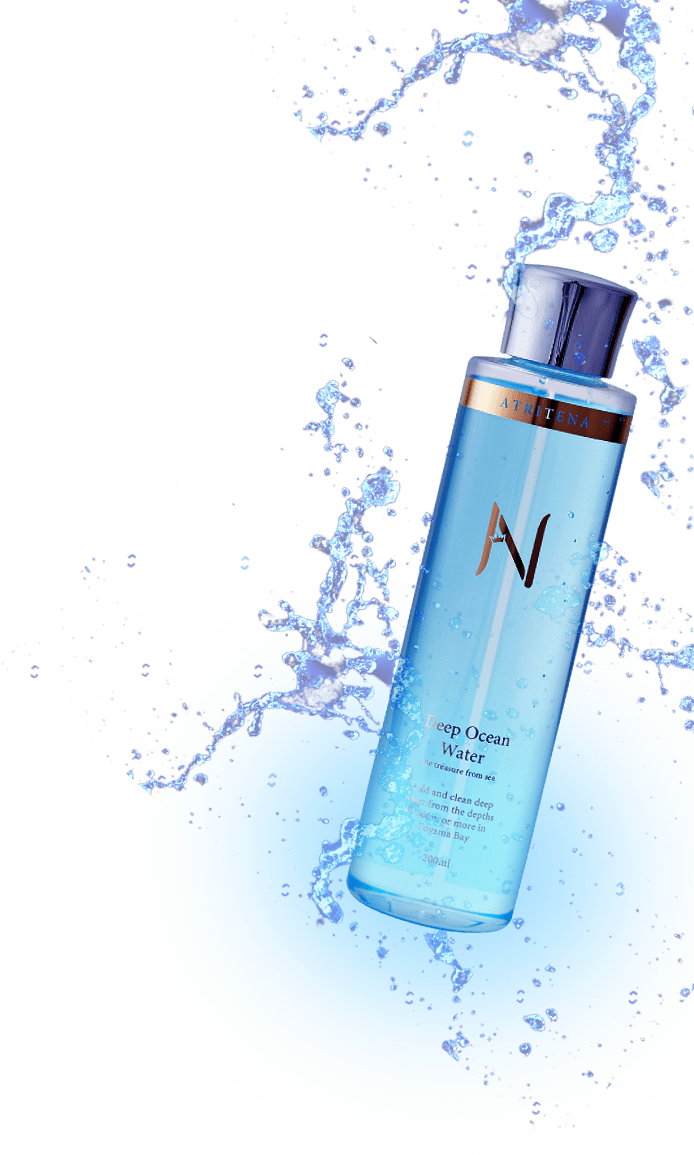 The Existence
of Mystery
 ATRITENA is the hidden beauty of essence comes from over 300 meters the bottom of sea, which is the place to arrive for person having full knowledge of beauty. Its drop let your skin know how much the benefit can be given the power of ATRITENA is proved by your skin.
 You stand the circle of people because they would like to know the secret of your healthy skin. You just whisper to them, ATRITENA.
We assure you of choosing the best quality of ingredients and creating your wonderful lifestyle.
 ATRITENA has thing about the quality. We go anywhere to find the high quality of ingredients no matter how far it is. This is our virtue. There is no room for compromise to add the value on every item.
 We have been working on pursue the quality even if it does not make profit much. We wish to let you who consider quality know that our skincare cosmetic items contain a special thought.
The color of ATRITENA can heel your heart
 The brand color of ATRITENA is reminded of color of blue from the deep sea and the color of gold from the hidden treasure at bottom of the sea.
Over 300 meters bottom of the sea is complete dark. Once light up in the darkness, it's pure blue as if you can get unobstructed view of far away.
 The mystic illumination lying in the darkness in secret. ATRITENA symbolizes purity, intelligence, clearness and silence. You can feel spaciousness and it brings you relax.
Constant Mind
 ATRITENA does not compete with any other companies in price by manufacturing similar items. We only develop what we good skillful and clearly come to feel its effect. Our mission is not selling skincare cosmetic items, but creating your eternal beauty. ATRITENA's skincare method will have attracted you continuously.
The create of new benefits
 Criteria of developing new items is your delight. We have been thinking about how can we give you the benefit with our skincare items.
 We do not pay attention to trended component or ingredients. Producing vendible commodity is not only our destination, but to explore the things that can provide you truly beauty effect. That's it.